Standard Resolution Procedure
Proposal
Sponsoring (> K, where K = min(5, Q))
Amendments (= options) can be introduced, also need K sponsors
Two-week discussion period (mailing-list discussion)
Two-week voting period
Example - Ice Cream Choice
John Doe proposes that we buy Vanilla Ice Cream, and announces that he seeks sponsors
During the discussion, Toni Schöni would like to have a Strawberry option
Further down, Alice would like to have a Strawberry, but without milk option
Assuming they all found enough sponsors, here would be a possible ballot

[ ] Acquire Vanilla Ice Cream
[ ] Acquire Strawberry Ice Cream
[ ] Acquire Strawberry Ice Cream without milk
[ ] Further discussion

Ice Cream Choice - Ranking
The point is to rank options between them, by order of preference
For a milk-intolerant example:

[3] Acquire Vanilla Ice Cream
[3] Acquire Strawberry Ice Cream
[1] Acquire Strawberry Ice Cream without milk
[2] Further discussion

Ice Cream Choice - Results
Results are decided by relative wins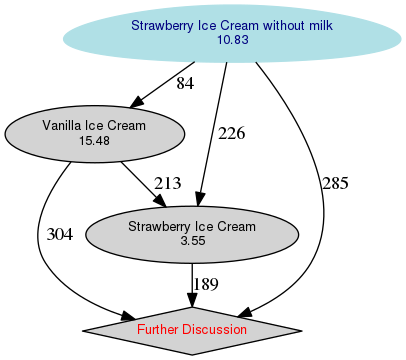 Complex Results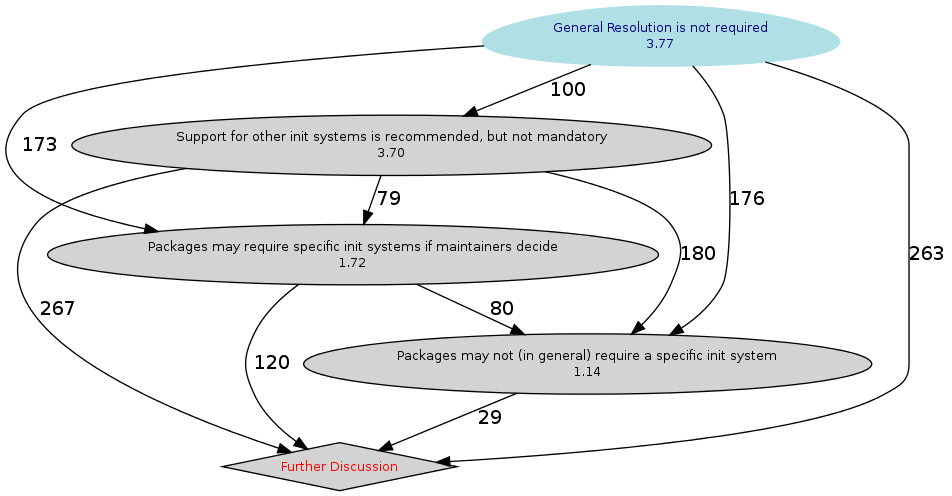 Results computation
A Condorcet method is any election method that elects the candidate that would win by majority rule in all pairings against the other candidates, whenever one of the candidates has that property.
This needs cycle-breaking methods to ensure there's always a winner.
There are various, no need to re-invent the wheel!